Selena Gomez is out to make a difference once again.
The "Good For You" singer is out doing some good for the world, hosting this year's WE Day event at The Forum in Inglewood, Calif. The singer is just one of many appearing at WE Day California, with celebs such as Paula Abdul, Laverne Cox, Jessie J, Alicia Keys, DJ Khaled and Demi Lovato also slated to attend.
WE Day is the biggest event of the year for WE, a worldwide charity movement that strives to help communities come up with sustainable solutions to big problems.
This SoCal event is just one part of a global series bringing together thousands of students, speakers and A-listers to celebrate the work of volunteers and spread the message of the movement. Some of the societal issues WE takes on include bullying, poverty and access to clean water.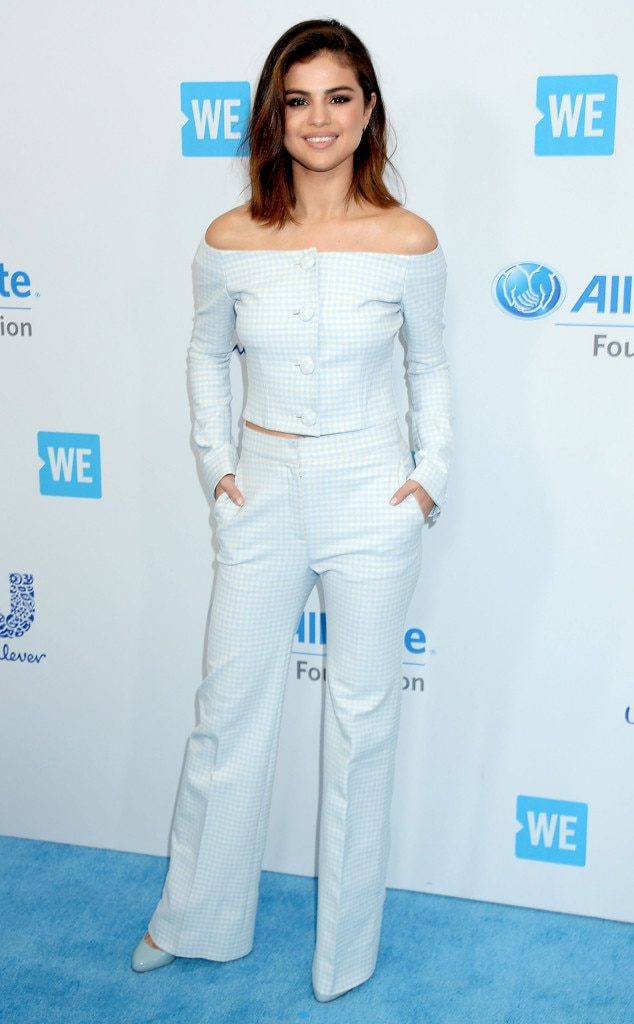 Broadimage/REX/Shutterstock
It's been three years since she first discovered the cause, and Gomez is once again back—and this time as a host!
"The reason why I fell in love with working with WE Day is [it's] just a family here. It's what they do for kids," the "Same Old Love" singer told E! News Thursday.
"It's not just they want to help a specific community or want to go to a certain place in the world," Gomez continued. "They are encouraging kids from even in your backyard to be doing something for your community, for your neighborhood, for your family, for your friends.
"And I love that they're celebrating all these kids and how hard they're working…It's beautiful."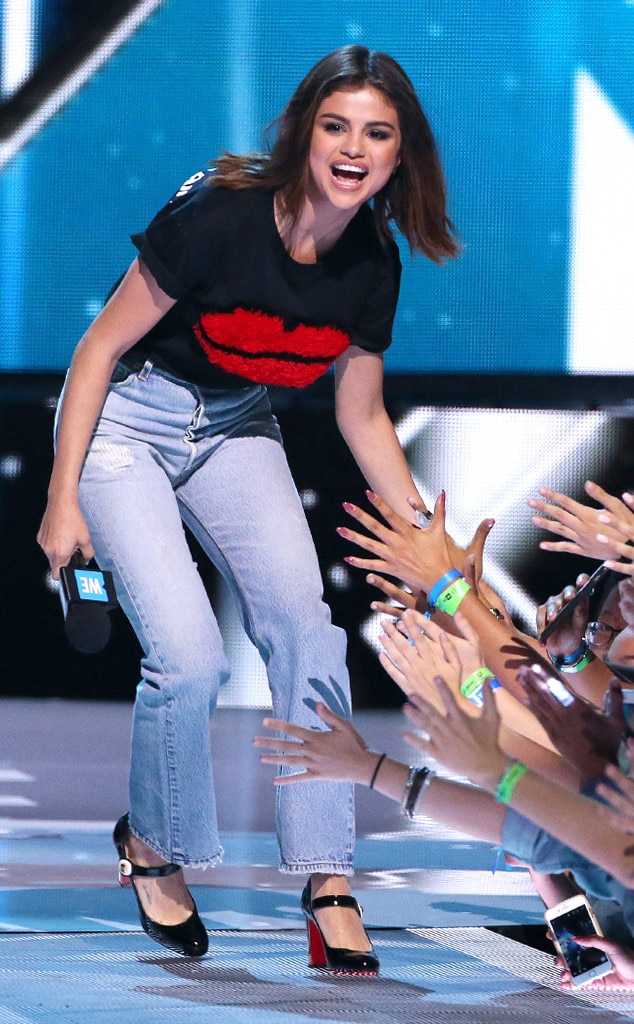 Buchan/REX/Shutterstock
As she shared in a recent statement announcing her return to WE Day this year, she was looking forward to the inimitable vibe of the event.
"The electricity of an arena full of thousands of young people who are making real change in the world is like nothing I've ever experienced," she stated. "I am grateful to be a part of such a supportive community and hope I can inspire the kids at WE Day just as they continue to inspire me."
But of course, the heart wants what it wants, so we had to ask the 13 Reasons Why executive producer a couple of questions about the show today.
"I believed in the project for so long and I understood what the message was," she told E! News. "I just wanted it to come across in a way that kids [would be] frightened or confused—in a way that they would talk about it [teen suicide], because it's something that's happening all the time."
So, is there any chance of a second season? (It's looking likely, btw.)
"Maybe!" Gomez teased.
For more information on the event and how to participate in WE Day, visit the program's website here.