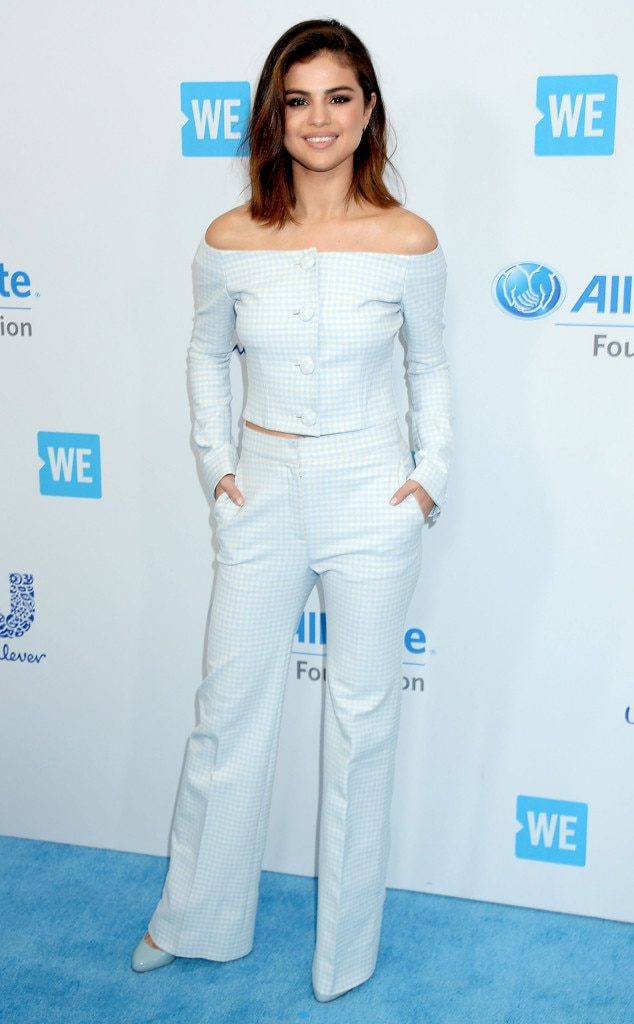 Broadimage/REX/Shutterstock
Selena Gomez has her heart set on helping the youth. 
As this year's WE Day host, the songstress is feeling empowered by the kids the organization attracts. 
"The reason why I fell in love with working with WE Day is just a family here. It's what they do for kids," she told E! News at the event. "It's not just they want to help a specific community or want to go to a certain place in the world. They are encouraging kids from even in your backyard to be doing something for your community, for your neighborhood, for your family, for your friends."
Having hosted the event before, the 24-year-old is just focused on listening to all of the young people. "I love hearing the stories and getting the crowd revved up.  I love being able to talk to these kids and I think it's gonna be fun. Hopefully we inspire everybody at home to just find a way to give back."
This isn't the only way she's connecting with the next generation. In addition to music and charity, Gomez also served as executive producer on the wildly popular new Netflix series, 13 Reasons Why, about a suicidal teenager and her classmates. 
"I'm a little overwhelmed and very surprised," she said of the success. "I mean I believed in the project for so long and I understood what the message was. I just wanted it to come across in a way that kids [would be] frightened or confused—in a way that they would talk about it because it's something that's happening all the time. So, I'm overwhelmed that's it's doing as well as it's doing."
As for a possible second season, Gomez grinned and said, "Maybe?"