This… is your new Live! co-host!
After a year-long hunt, filled with a stacked rotating roster of guest co-hosts trying to out-charm each other in an attempt to replace Michael Strahan, the search for Kelly Ripa's new co-host on Live! is finally over: World, meet Ryan Seacrest!
OK, so EVERYONE knows who Ryan Seacrest is. Well…almost everyone, as E! News decided to see how our moms (aka some of Live With Kelly's most loyal viewers) felt about the huge announcement, which was made during Monday's show. 
Many were excited. A few were surprised. One was thinking about Katherine Heigl's litter box. Here are our mom's reactions to Ryan landing one of Hollywood's most sought-after gigs…
Mom No. 1: "I would've liked to see Jerry O'Connell get the job."
Mom No. 2: "Ryan Seacrest, really? I was a little shocked. Does Ryan need another job? I was hoping for that nobody guy or Fred. I didn't know Ryan was even in the mix."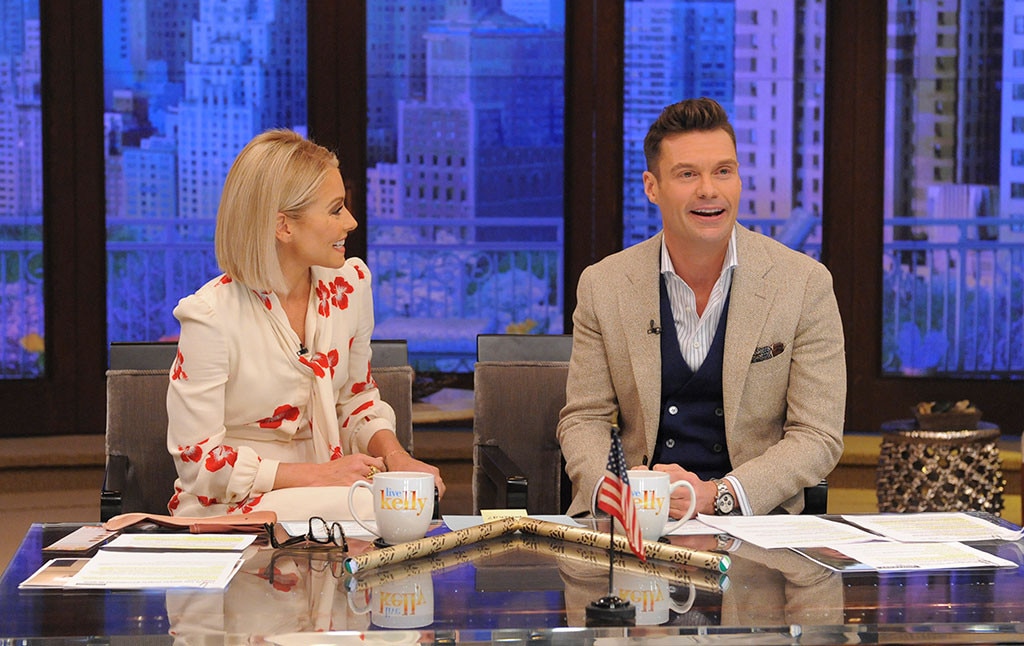 Disney/ABC Home Entertainment and TV Distribution/Pawel Kaminski
Mom No. 3: "I don't watch regularly, but I kind of liked the revolving host format. I'm not sure who Ryan Seacrest is…"
Mom No. 4: "I was surprised. Never realized they were even considering him. I like him. I just don't remember really seeing him co-host with her. I'll let you know how I really feel in a few weeks!"
Mom No. 5: "I was very surprised, but I think they will be a good combo. He has a good rapport with everyone and he is a good interviewer."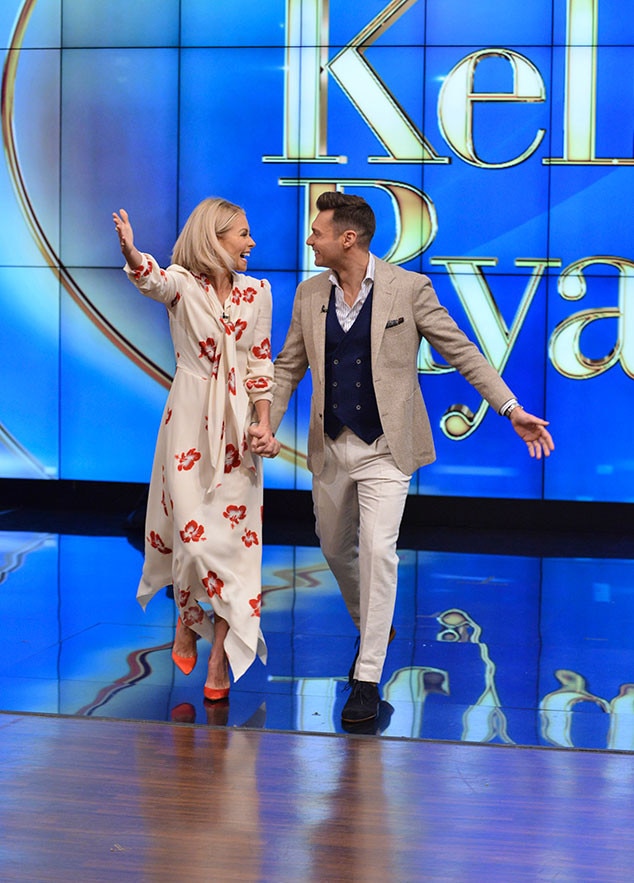 Disney/ABC Home Entertainment and TV Distribution/Pawel Kaminski
Mom No. 6: "Interesting. I don't think it would have been Kelly's first choice because I think he is more valuable than she is."
Mom No. 7: "I love Ryan Seacrest in whatever he does so I am excited for this new partnership. However I never watch that show!"
Mom No. 8:  "I think Ryan Seacrest is a decent choice for Kelly and Live. They look good together and he can handle live TV. He is enough of a personality to stand up to her personality." (That text was followed by: "Katherine Heigl is doing cat litter commercials!?")
Mom No. 9: "There's too much sweetness and not enough intrigue."
Live With Kelly and Ryan airs weekdays on ABC.