Pound the alarm because Nicki Minaj is in the house!
While stepping out at the 2017 Met Gala Monday night in New York City, the "Starships" rapper was more than ready to show off her sexy dress from H&M.
At the same time, she couldn't help but celebrate the release of her new music video titled "Regret in Your Tears."
"I'm so freaking happy about it. I couldn't stop watching it today," Nicki shared with E! News' Brad Goreski when gushing about her new project executed by photographer duo Mert and Marcus. "They did such a beautiful job shooting."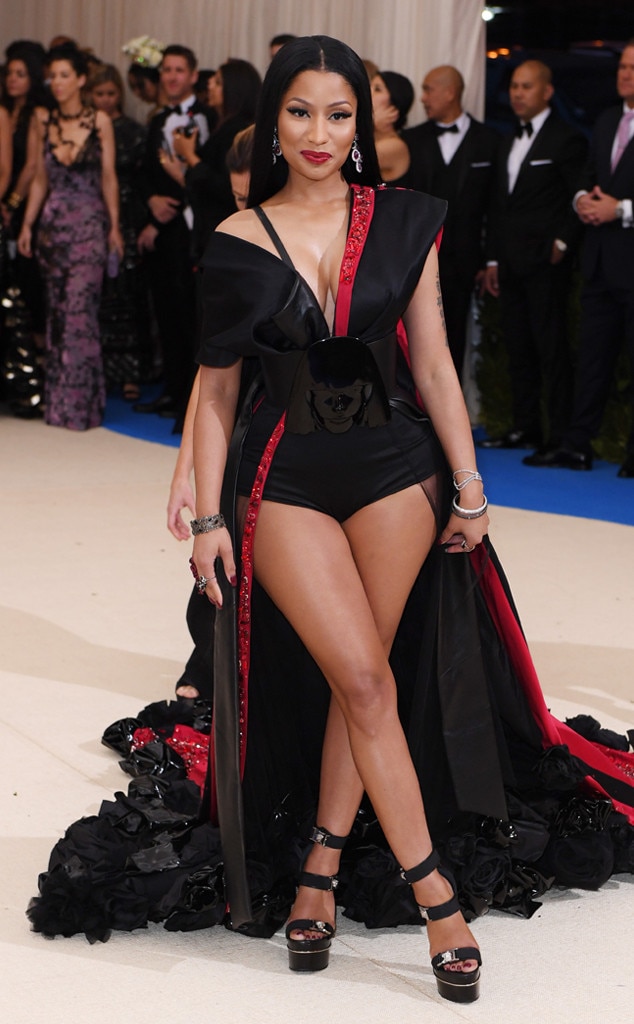 David Fisher/REX/Shutterstock
The video, which is exclusively on Tidal, is expected to be released on Vevo and other platforms in about four days. Nicki is also set to perform at the Billboard Music Awards in Las Vegas later this month.
"Blown away by their work. Honored. The stars aligned," Nicki recently shared on Twitter when teasing her video. "Only video they shot was for MADONNA – Legendary."
Music aside, Nicki certainly went big with her red carpet look that was a true collaboration with H&M.
"My stylist had a big part in it," the rapper shared with us. "It has to be amazing."
And based on all the poses and pictures she is posting on social media, Nicki is feelin' the look. 
On Monday, May 1, our Met Gala conversation starts on the E! News Facebook page at 7 p.m. ET / 4 p.m. PT. Immediately following E! News on Monday, May 1, we'll be live from New York with red carpet coverage of the Met Gala at 7:30 p.m. ET / 4:30 p.m. PT. For complete coverage of fashion's biggest night, tune in to E! News at 7 p.m. and Fashion Police at 8 p.m. on Tuesday, May 2.