Things are getting a bit hairy on the 2017 Met Gala red carpet.
As Jaden Smith arrived at the Metropolitan Museum of Art, Costume Institute in New York City Monday night, fans and photographers alike couldn't help but notice what the actor was carrying in his hand.
It's not a purse. And no, it's not a piece of jewelry either. Instead, Jaden decided to hold onto a piece of his hair.
The fashion risk quickly got the attention of social media. It also got people wondering: Where the heck did that come from?
Back on April 11, Will Smith took to Facebook where he shared a father-son moment to his followers. As it turns out, he totally cut off Jaden's dreadlocks.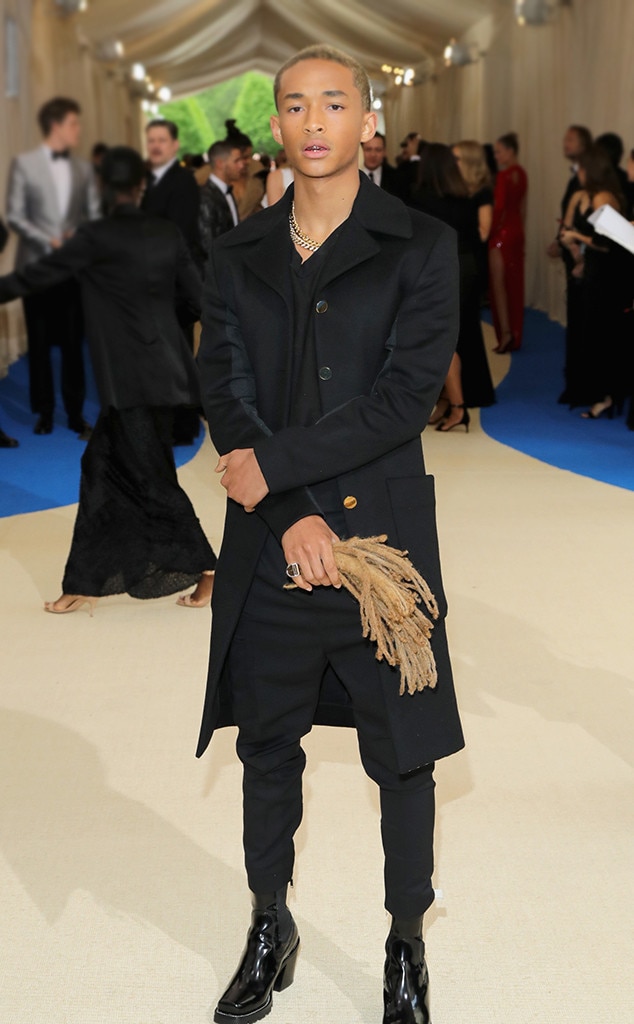 Neilson Barnard/Getty Images
The haircut comes ahead of Jaden's forthcoming film titled Life in a Year where he will star alongside Cara Delevingne.
Meanwhile, tonight is all about fashion and fundraising for the Metropolitan Museum of Art Costume Institute. This year's event focuses on designer Rei Kawakubo and the "Art of the In-Between."
As the creator of label Comme des Garçons, the Japanese designer has since specialized in "anti-fashion," frequently sending designs down the runway that challenge conventions of fashion and beauty.
Did Jaden nail the theme? We'll let you decide.   
On Monday, May 1, our Met Gala conversation starts on the E! News Facebook page at 7 p.m. ET / 4 p.m. PT. Immediately following E! News on Monday, May 1, we'll be live from New York with red carpet coverage of the Met Gala at 7:30 p.m. ET / 4:30 p.m. PT. For complete coverage of fashion's biggest night, tune in to E! News at 7 p.m. and Fashion Police at 8 p.m. on Tuesday, May 2.