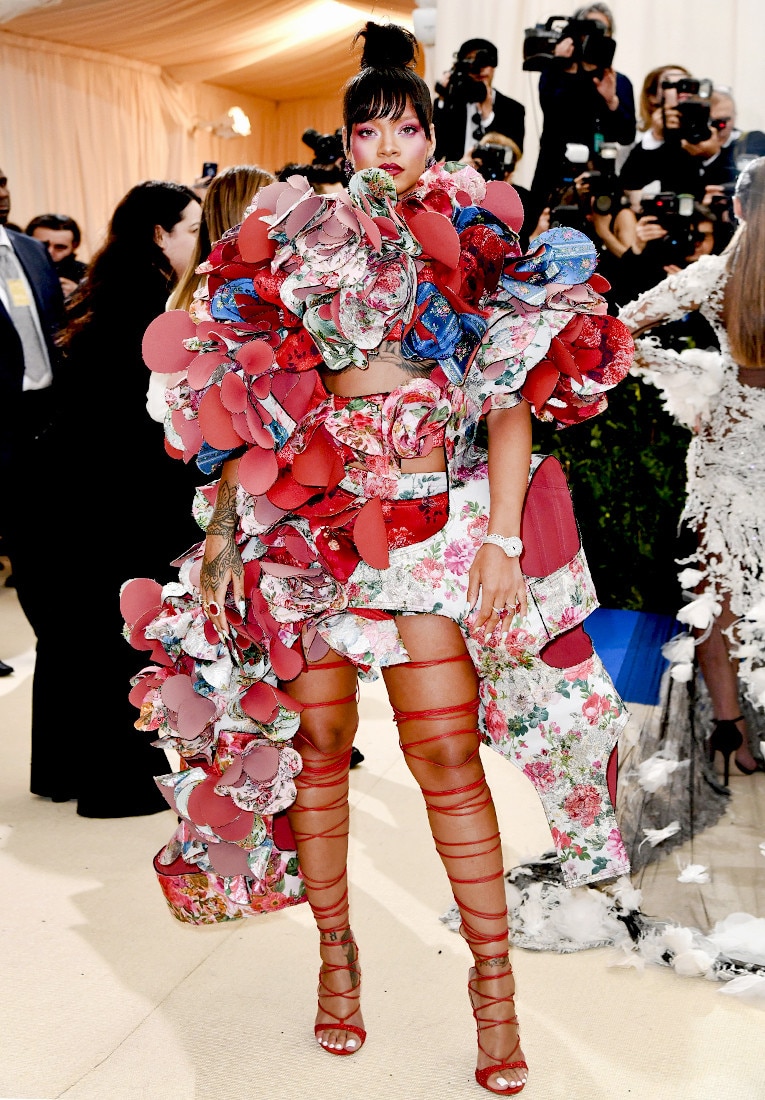 Rob Latour/REX/Shutterstock
Rihanna just arrived. And it's already over.
In a 3D, multi-patterned floral number (because you can't just call it a dress) the Met Gala queen shut. it. down.
If there's anything you should know about the night's theme, designer and visionary Rei Kawakubo of Commes des Garçons, its that the creator isn't afraid of out-of-box silhouettes. Her runway shows are full of enormous, sculptural pieces—she's a boundary pusher (like our dear friend Riri), which is why the singer's get-up completely won the night.
Yet again, BadGalRiri reigns supreme.
Let us know in the comments below.
On Monday, May 1, our Met Gala conversation starts on the E! News Facebook page at 7 p.m. ET / 4 p.m. PT. Immediately following E! News on Monday, May 1, we'll be live from New York with red carpet coverage of the Met Gala at 7:30 p.m. ET / 4:30 p.m. PT. For complete coverage of fashion's biggest night, tune in to E! News at 7 p.m. and Fashion Police at 8 p.m. on Tuesday, May 2.