Motherhood looks incredible on Behati Prinsloo. 
E! News' Brad Goreski chatted with the supermodel as she arrived to Monday night's Met Gala, and no surprise here, we just had to get an update on little Dusty Rose!
"So good!" Prinsloo gushed when asked about her and Adam Levine's daughter, adding, "She's heaven… and she's sassy!"
Remember when Behati and the Maroon 5 frontman were in a "battle" over her first word? Well, it looks like Dusty settled, and both mom and dad should be very happy with her choice.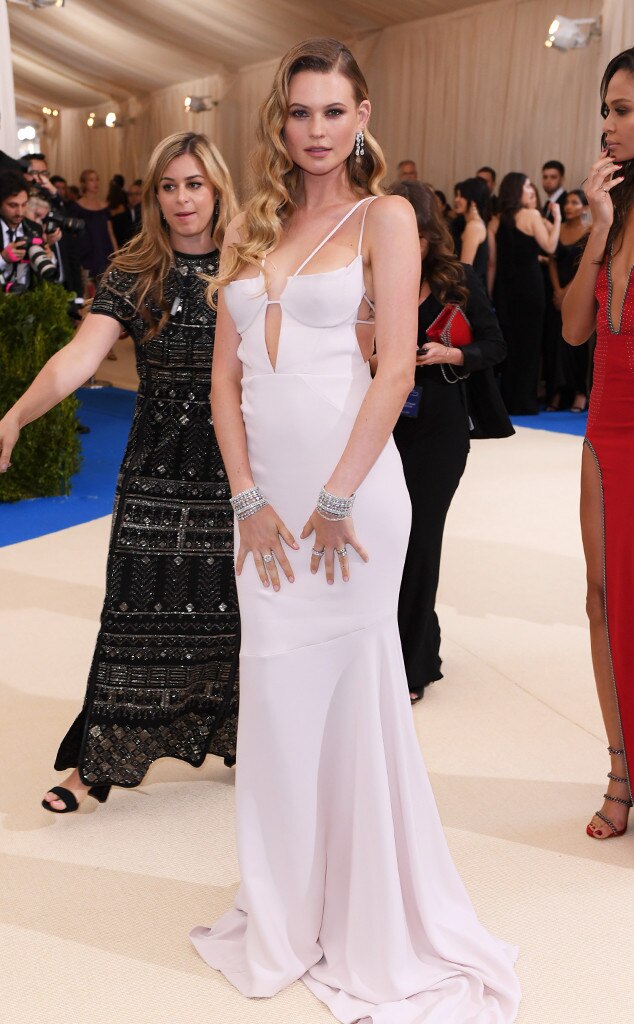 David Fisher/REX/Shutterstock
Behati shared, "She says like 'mama' [and] 'dada,' but I don't think she knows what it means yet. But there's a few words."
As for the night ahead, there's no doubt the Namibian beauty commanded the blue and creme carpet in a classically elegant gown by Topshop. Prinsloo described working with the popular brand as a "nice collaboration," and revealed she worked with Topshop on the color and sketch. 
She arrived from Los Angeles to the Big Apple days before the star-studded event, and did a total of three fittings before settling on the final look. 
"I got here on Saturday," she said of the often tiring getting-ready process. "I'm like, 'Listen! I'm leaving. I'm out the door.'"
Enjoy the evening, Behati!
On Monday, May 1, our Met Gala conversation starts on the E! News Facebook page at 7 p.m. ET / 4 p.m. PT. Immediately following E! News on Monday, May 1, we'll be live from New York with red carpet coverage of the Met Gala at 7:30 p.m. ET / 4:30 p.m. PT. For complete coverage of fashion's biggest night, tune in to E! News at 7 p.m. and Fashion Police at 8 p.m. on Tuesday, May 2.
E! Online – Your source for entertainment news, celebrities, celeb news, and celebrity gossip. Check out the hottest fashion, photos, movies and TV shows!