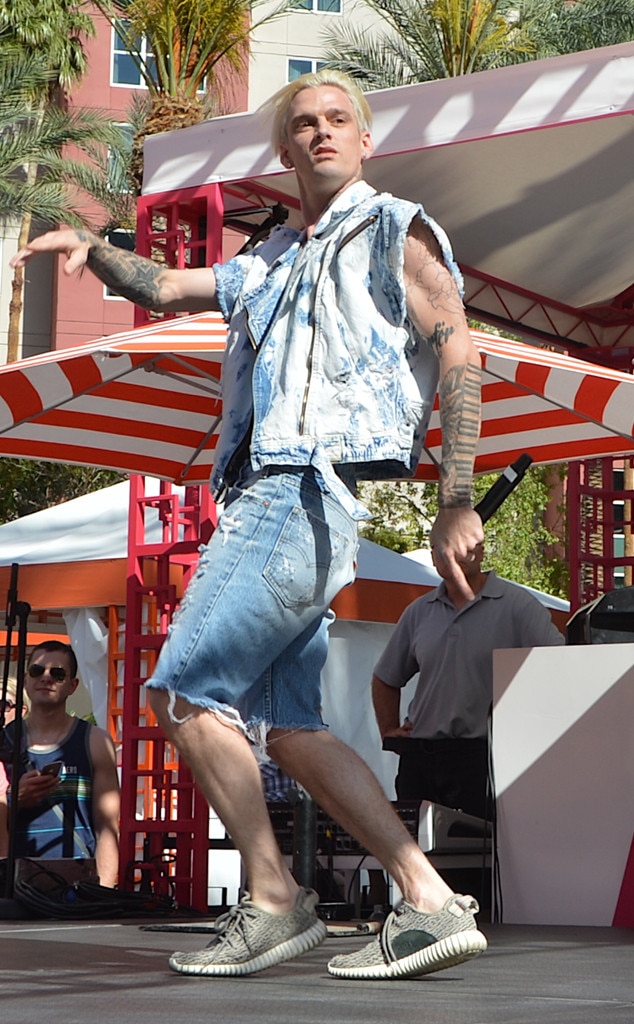 Mindy Small/FilmMagic
Aaron Carter wants to set the record straight about his weight….again.
The singer, who rose to fame as a child star in the '90s and released the comeback EP LøVë in February, has always appeared slim and had often sparked concern—and mockery—over his weight on social media. He drew renewed attention over it after he performed in Las Vegas earlier this month.
"By the way y'all wanna know why I'm so skinny? It's because @ 19 i was diagnosed with a hiatal hernia, I didn't choose that," Aaron, 29, tweeted early Wednesday. "Be kind to me.."
"It's a terrible stress condition that affects me having an appetite and I'm sorry this is the way I am," he continued. "Basically I have an eating disorder."
A hiatal hernia is a condition in which part of the stomach bulges through the diaphragm, thus allowing acid to enter the esophagus, aka gastroesophageal reflux disease (GERD). Symptoms include heartburn, problems swallowing and a dry cough. Some patients lose weight because they are afraid to eat.
Hiatal hernias are typically controlled via medication and repaired via surgery or even via a non-invasive procedure through the mouth, in which small clips are placed where the esophagus meets the stomach, according to the U.S. National Library of Medicine.
Aaron had also revealed his ailment in 2015 after he was criticized for his slim frame.
"The way people talk about my weight is like high school times a million," he tweeted at the time. "Yes. I'm skinny right now. I've been very stressed and going thru some s–t and felt like I needed to explain myself cause so many people are asking me and talking about me being too f–king skinny."
"Yes. I'm aware ok. I go through s-t and have been really stressed out and I have a stupid medical condition called a hiatal hernia…" he tweeted. "And when I stress I have no f–king appetitive and I smoke too many f–king cigarettes and now I feel like I needed to explain myself …"