Teen Mom fans may come for the kids, but they definitely stay for the relationships.
When MTV first premiered 16 and Pregnant, the cast and crew hoped to document the ups and downs of young moms and their children.
Fast-forward to today and the original cast is in their twenties and still captivating audiences with their relationships surrounding their children and partners. Two cast members in particular are Teen Mom OG stars Amber Portwood and Farrah Abraham.
While they have always been open about their lives as moms, it's their romantic relationships that have kept fans on their toes.
After fan sites picked up an Instagram Live video of Amber where she reportedly revealed that she is not with Matt Baier, the proud mom to daughter Leah set the record straight.
"We're working things out. We're working on our issues," Amber shared with E! News exclusively. "That's all that needs to be said."
As for Farrah, she is the first to admit that she is single. But while celebrating her birthday earlier this month at Beautique Restaurant & Lounge, fans were curious to see if on-again, off-again boyfriend Simon Saran would attend.
"Simon and I are cordial," she told E! News. "We are friends—or trying to be. If it doesn't work out to be friends in the future I am happy I tried to be friends with an ex."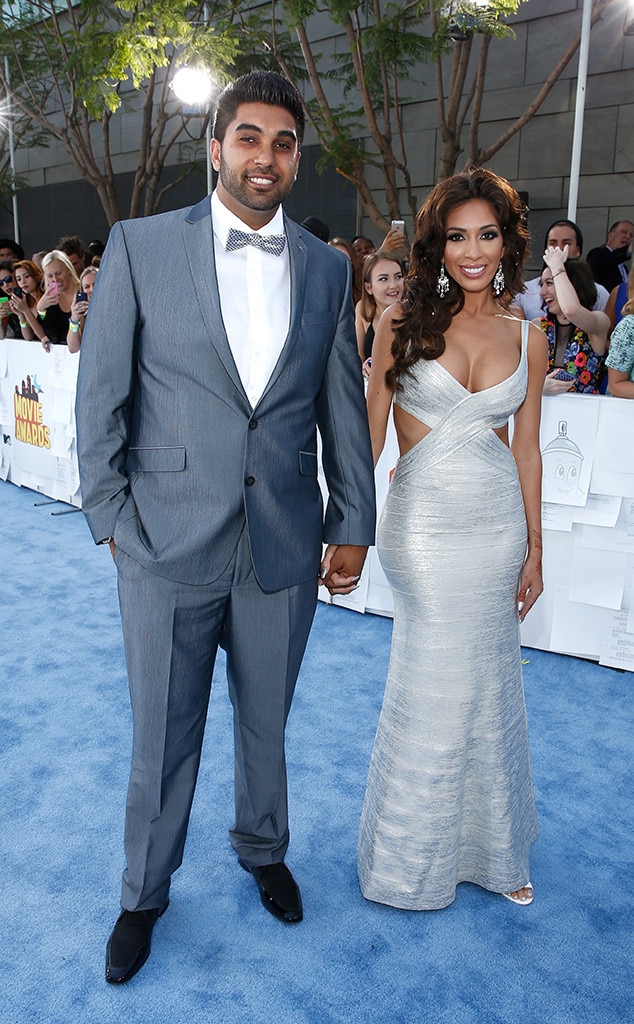 Rich Polk/Getty Images for MTV
To further complicate things, viewers have been watching new episodes of Teen Mom OG where Simon has been in the picture. In fact, fans have received a sense of hope that the duo can make it work.
"We're spending a lot of time together so I'm hoping we can be more than friends at some point but depending on how busy you are with whatever else you got," Simon shared in an episode that aired this past April. "I definitely see us having fun in the future together."
If you're not intrigued by this love story already, we also can't help but remember when Farrah picked out her own 14-carat diamond sparkler in hopes that Simon would pop the question. When he failed to make good on his promise to propose and pay her back, they went their separate ways…sorta.
While Simon and Farrah are not together together, fans are still trying to figure out exactly what is going on between Amber and Matt.
After calling off their fall wedding this past May, viewers wondered if the end was near for these two. As it turns out, the pair is still living together and proving their bond isn't breakable.
"They are working on their relationship. A lot has come out through the course of filming and from various online stories that has added extra pressure and made things difficult," a source shared with E! News. "They've both been open about their personal struggles, but it hasn't been easy when their lives are under such heavy scrutiny. Despite their issues, they are still living together and are hopeful things can be fixed."
As new episodes continue to play out on the small screen, viewers will remain captivated by the romances. And just like in parenting, every day brings a whole new adventure with these relationships.
Teen Mom OG airs Monday nights at 9 p.m. on MTV.