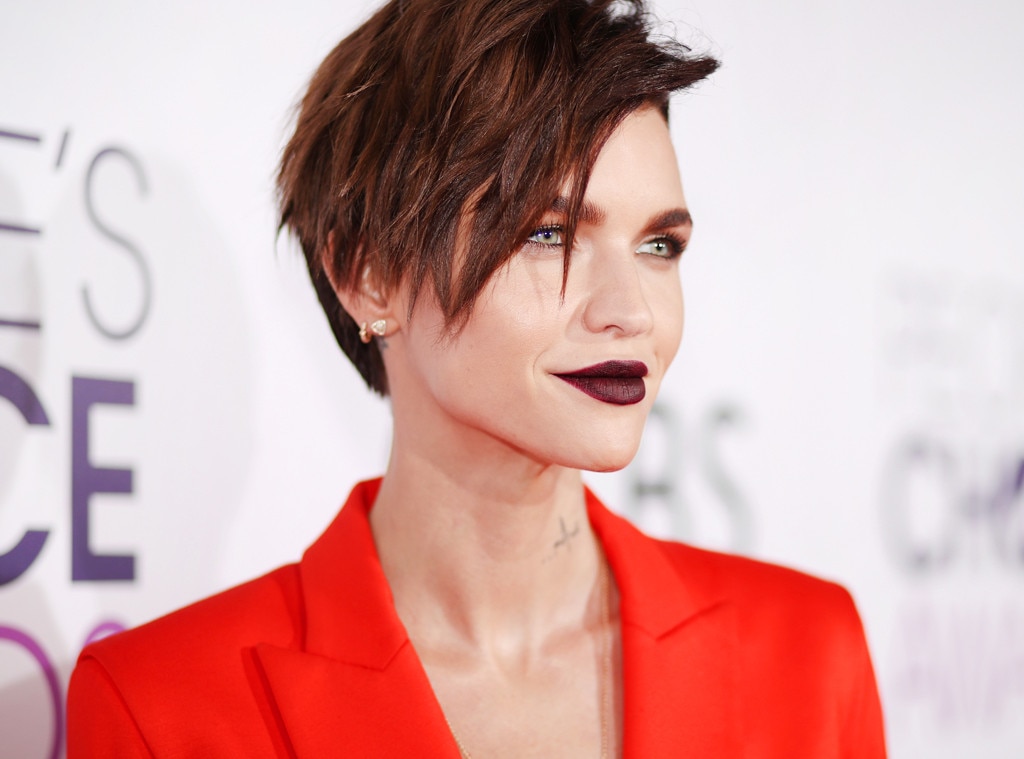 Christopher Polk/Getty Images
If you've ever been confused after reading a lip product description, you're not alone.
"The creamy formula glides on like satin and finishes like paint with a velvet touch," reads some nebulous attempt to illustrate texture. Satin? Velvet? Are we fabric shopping? And how does liquid lipstick, like Ruby Rose's favorite Urban Decay Vice Liquid Lipsticks, come into play? Not to mention, these descriptions are not mutually exclusive—you can have a product that's equally a lip paint, liquid lipstick and matte. It almost makes us miss the '90s when everyone was wearing lip gloss.
Forget all the beauty buzzwords—here is a basic guide to lip textures even the makeup newbie can understand.
Instead of retracting from a bullet like typical lipsticks, a fluid pigment comes from a tube. It often has a matte or metallic finish.
Perfect for: Lazy girls and busy bodies.
Pros: Because it often comes with a sponge applicator, you don't need to outline your lips with a pencil. Formulas are often long-lasting, which means you can eat a meal or sip on a cocktail without any color budging.
Cons: Once it sets, it doesn't move. Liquid lipsticks can leave your lips feeling dry. The cheap stuff can feel overwhelming or heavy on your lips and can eventually crack or flake. It can also take a few more minutes to clean product off your lips.
Shop: Rimmel Provocolips Lip Color, $5.29; Urban Decay Vice Liquid Lipsticks, $18; Elizabeth Arden Beautiful Color Bold Liquid Lipstick, $22
When the color of your lips look flat and opaque, as in you can't see through the pigment to your natural lip color. There's no sheen.
Perfect for: Sophisticates who want to make a statement.
Pros: You can get this finish through tons of lip products: liquid lipsticks, lipsticks, lip paints, etc. Although you can get a matte finish in any color, celebs tend to wear it to make a impact, with bold colors like pink, red and burgundy.
Cons: Because the formula is thicker than glosses or stains, it can dry the lips.
Shop: Missha Matt Painting Rouge, $12; bareMinerals Gen Nude Matte Liquid Lipcolor, $18; Marc Jacobs Beauty Le Marc Lip Creme, $30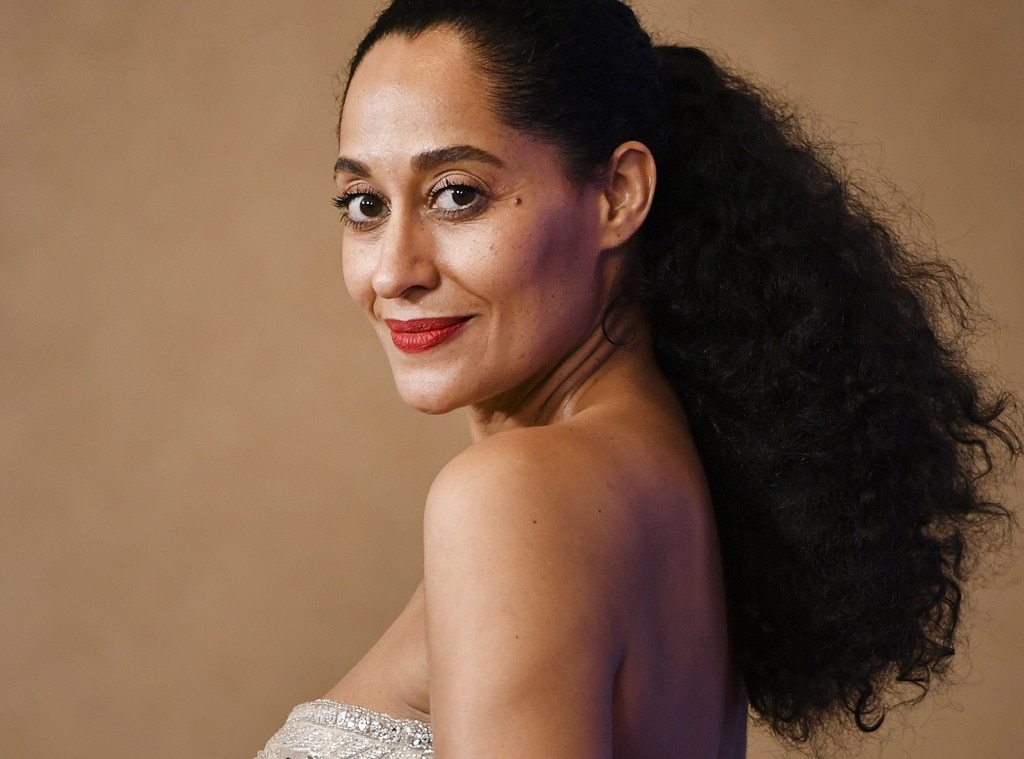 Rob Latour/REX/Shutterstock
This is basically the new buzzword for liquid lipstick. Tracee Ellis Ross is such a fan that she doubled up on L'Oreal Paris Infallible Lip Paints (in No. 322 and 324) for the 2016 Golden Globes.
Perfect for: Beauty junkies on the go who want a pop of color.
Pros: It's described as paint because once applied and set, it doesn't budge. Many lip paints are waterproof and last hours. Like liquid lipsticks, they are oftentimes highly pigmented. Some products, like Tarte Tarteist Lip Paints, have a more creamy consistency, so it doesn't leave your lips feeling like the Sahara desert.
Cons: It can stain your lips for a little bit and take minute to clean off.
Shop: L'Oreal Paris Infallible Lip Paint, $7.79; Tarte Tarteist Creamy Matte Lip Paint, $20; Tom Ford Patent Finish Lip Color, $53
These aren't your '90s lip glosses. Today's products can have a subtle sheen or leave a glitter bomb on your lips. What's the difference between glosses and liquid lipsticks? The stickier formula never completely dries and often appears more translucent on your lips, for a more luminous look. 
Perfect for: Those who like to shine. 
Pros: You don't need a precise hand to apply gloss. It's a brush-on-and-go-type scenario. It also feels more lightweight than matte finishes. Many celeb makeup artists will apply gloss over more pigmented lip colors to bring more attention to lips on the red carpet. 
Cons: The stuff can get everywhere, and re-application is a must after eating or drinking. If you don't like a sticky sensation on your lips, this is not for you. 
Shop: Sigma Lip Vex, $10; Glo Minerals GLoss, $20; Bobbi Brown Lip Gloss, $28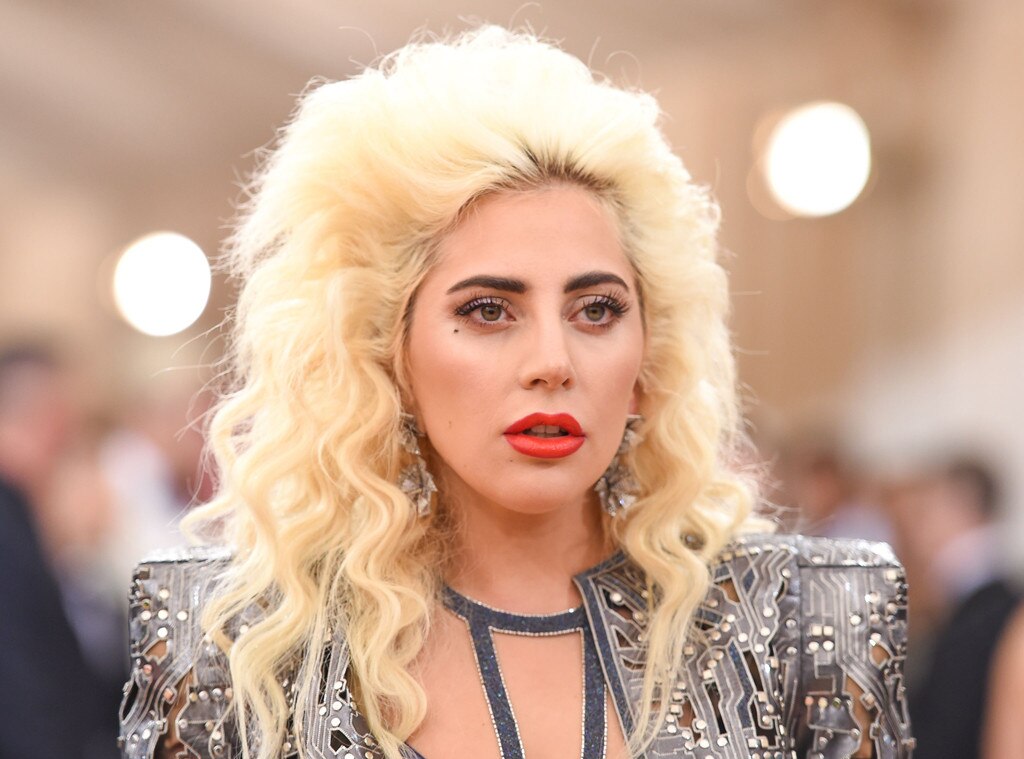 Farrell/BFA/REX/Shutterstock
Last fall, velvet lips were all the rage, thanks to the release of Nars Velvet Lip Guides (Lady Gaga wore Mineshaft, an orange-red hue, to the 2016 Met Gala). When you think of velvet fabric, it's smooth to the touch and rich in dimension, right? That's what velvet lip textures are trying emulate. 
Perfect for: Those who like to experiment and don't like chapped lips.
Pros: It's a great hybrid product. It's supposed to glide on as softly as a gloss but cover like lipstick, which means you can get bold colors without overly dry lips.
Cons: You won't get a full matte finish, as the oils in velvet formulas never completely dry. (Read: Smearing can happen.) So, it's not going to stay as long as liquid lipstick but that's what reapplication is for. 
Shop: Burberry Liquid Lip Velvet, $34; Ciaté London Liquid Velvet – Moisturizing Matte Liquid Lipstick, $19; Nars Velvet Lip Guide; $26
Unlike velvet lip products, satin lippes describe the finish (how your lips look at the end) rather than how it glides on (the consistency). You can have a product that's both satin and velvet! Satin formulas usually contain some kind of oil to create a subtle sheen. Think: a low-key gloss. 
Perfect for: Subtle sirens and those who like light makeup.
Pros: Listen—we can't all wear hot pink lip paints and lipsticks to the office. Some of us prefer the more subtle approach, and this finish is perfect for those who want to bring a slight pop of color to their face makeup. It glides on well, is typically sheer and will complement dramatic eye makeup well. You don't want to overdo, after all. 
Cons: These aren't your most pigmented lip products, and you will have to reapply quite frequently for that consistent dose of color. 
Shop: Mac #MacxGabrielZamora Lipstick, $17; Benefit Cosmetics They're Real! Double The Lip Lipstick & Liner in One, $20; Bite Beauty Amuse Bouche Lipstick, $26; Giorgio Armani Rouge d'Armani LIpstick in 508; $38